Vango Storm Shelter 800 – Bivy Sacks
The Vango Storm Shelter 800 Bivy sacks are made of a waterproof fabric and are designed to accommodate a sleeping bag and pad. This form of tent is very light and compact and they are particularly popular with climbers and mountaineers. Some hikers will carry these on trips in case of being caught in foul weather and they need an emergency shelter.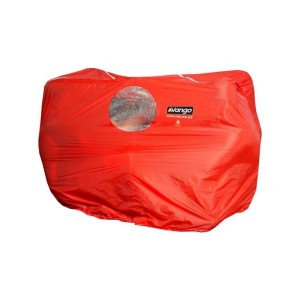 The most light weight bivy sacks do not have poles and lie over the top of your sleeping bag. Some come with hooped poles to keep the tent off your face when you are inside. This style is generally more stable and weatherproof.
Bivy sacks are not really appropriate to a longer trip. The confined space means that there is very little or no room to store equipment and no area under cover to socialise. Planning a longer expedition with a bivy sack as your only accommodation is a big commitment, but if you are looking for a lightweight and effective shelter to take with you on a mountain hike then the bivy sack may be perfect for you.
Compare prices for Vango Storm Shelter 800
| Retailer | Availability | Delivery | Price | Total Price | |
| --- | --- | --- | --- | --- | --- |
| | In Stock | Free | £47.94 | £47.94 | |
| | | | | | |
| | In Stock | free | £48.97 | £48.97 | |
| | | | | | |
Vango Storm Shelter 800
The Vango storm shelter is a good example of a lightweight and durable bivy sack which packs away well making it easy to take with you on Hiking trips.
The bright colours of this particular bivy sack is a great advantage, it makes you visable from afar on the hills, should the weather close in around you. Its design means that you will stay warm and dry, the draw cord around the bottom ensures that you can keep the sack as close in around you as you need. It should be noted, however, that these shelters are not 100% waterproof. They are designed to be a temporary shelter to keep the worst of the wind and the rain away from you.
If you're planning some trips into the hills this Autumn, a bivy sack is a must have piece of kit to keep you safe and prepared out on the hills.
Vango Storm Shelter 800 features
DofE Recommended Kit
Drawcord at hem
Fire Retardant fabric
Integral storage bag
Mesh vents
Reflective strips
Waterproof seats around perimeter
Taped seams